A young lady probably between the ages of 20 and 30 years old has caused a stir in a public place with a strange backside. If you watch the video carefully, you can see a lot of people swimming in a pool at a gathering. One cannot tell the purpose of the gathering but even children were seen swimming in the pool. As the people were swimming in the pool, the black woman in your picture was seen walking out of the swimming pool.
This woman was seen having buttocks that doesn't suit her body. Her legs were small the backside was somehow big. A small boy saw the lady's backside and started laughing but the lady used his hands to cover the mouth of the little boy to prevent him from laughing. Other elderly people at the place were also seen looking at this lady strangely. Some people were even laughing at this lady's strange buttocks.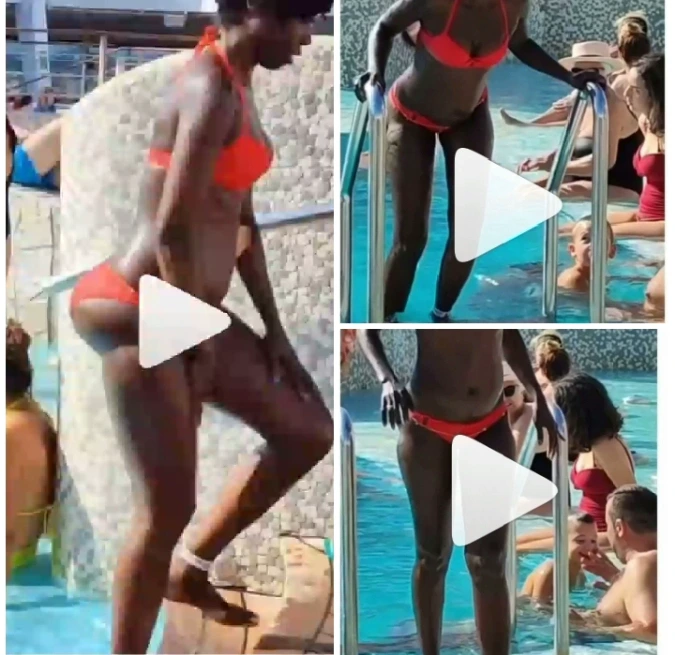 Some social media users after coming across this video said that the lady need to see the doctor that operated on her to get a huge artificial backside and collect her money. This is because the artificial backside the doctor did for her is rather disgracing her in public instead of causing a lot of men to admire her.
Bbb