Popular Instagram influencer Deborah Olawoyin, who's known more as Mizsthicknesz on her Instagram account, has used her Instagram story in a question and answer session with her fans as they queried her on if she is in a serious relationship currently with anyone, to decline being in any, and also went further to plead in what seemed like she was asking for a partner.
Due to how some people behave on social media, especially the popular celebrities, many people assume they could probably be dating someone or in a relationship, but in reality, many of them are actually single and may be going through the hard time of getting the perfect partner for themselves, while their fans or others might still believe something else because of what they portray online.
The content creator, who could be classified as one of many ladies who are endowed or thick as her name implies, responded when asked by a fan if she has a boyfriend or a serious date that she doesn't. She further revealed that she's very much a single lady and even went further to ask for help in her obviously single life.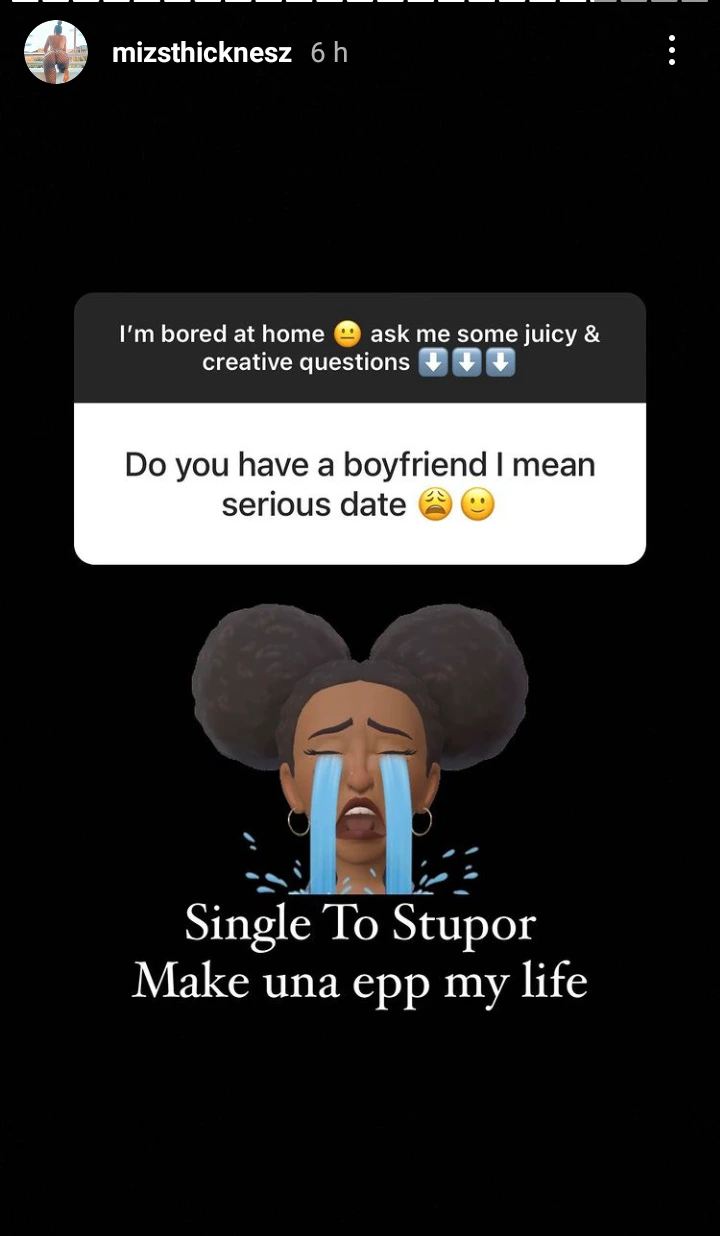 Although being in a relationship is actually very beautiful, especially if both partners love and respect each other, do you think one really needs help, as Deborah pleaded, if she's single?